Do you know where your customers are?
The Positioners Inc. puts your company in front of your target market with a customer social media presence and brand image. In addition to attracting new business, our social media marketing strategies help protect your company's reputation and build customer loyalty.
Custom Facebook Fan Pages: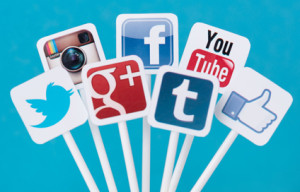 Facebook is no longer just a college social platform; it has evolved into a critical business promotional tool. Our clients use Facebook to communicate with customers, increase company transparency, build interest in the brand, and stay at the front of the market. Most importantly, Facebook allows companies to communicate with the people that keep them in business and develop positive and trusting relationships.
Additional Social Media Platforms:
The Positioners Inc. offers social media marketing packages to assist in all types of business needs. Some companies benefit form microblogging (RSS Feeds and Twitter), or photo sharing, while others use book-marking or other online marketing strategies to drive traffic to their website, increase their online presence and reach new markets. Contact The Positioners Inc. today to find out how our social media marketing consultants can help you find and reach your target market.